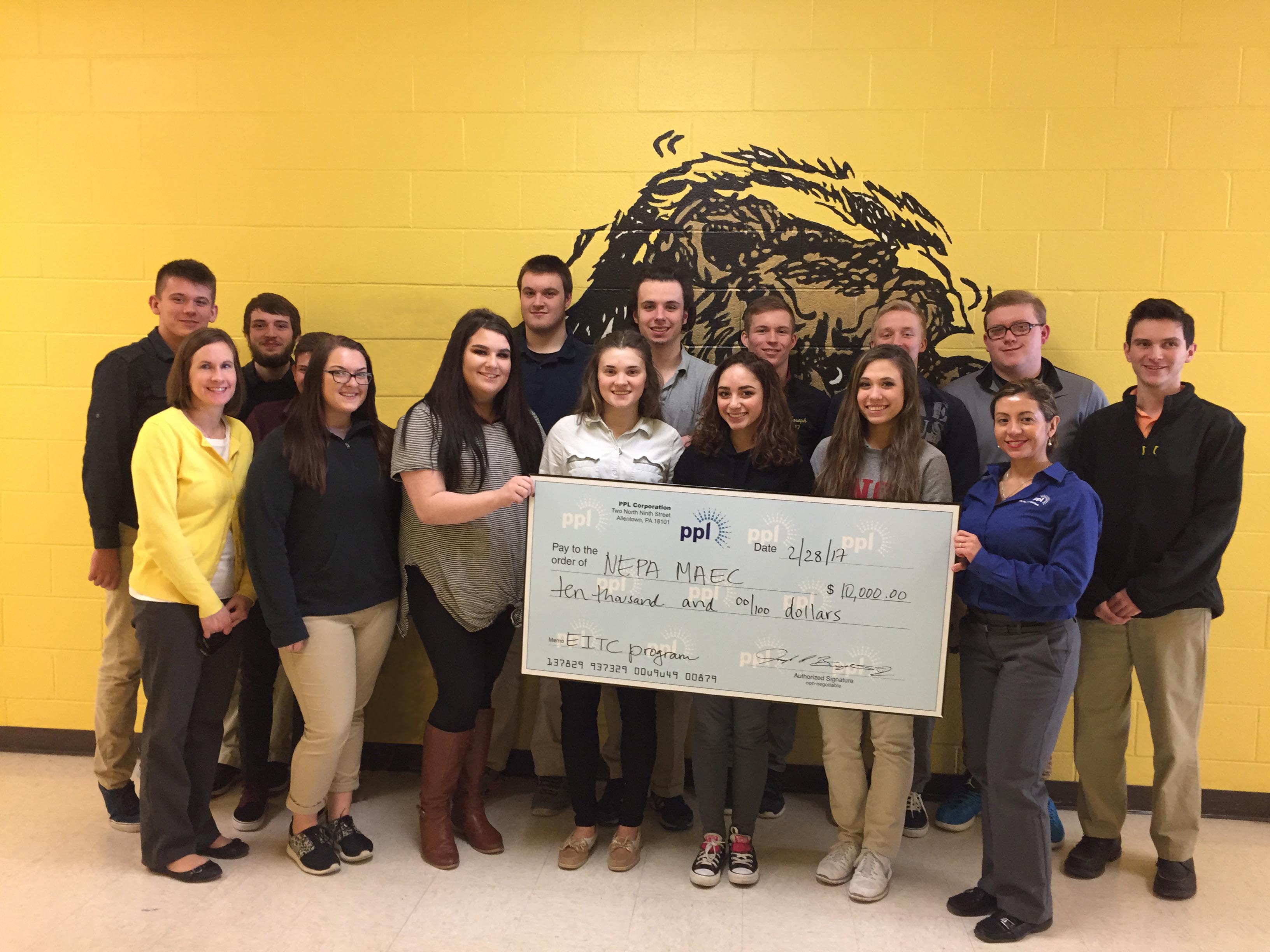 Employers say today's job applicants often lack some basic skills. But a regional program run by the Northeast PA Manufacturers & Employers Council (MAEC) is closing that gap, with support from PPL.
PPL recently made a $10,000 contribution to the YES Northeast Certificate Program. YES is a 120-hour, 1-credit, year-round elective course that strengthens the employment skills of young people. The course includes 38 modules, including communication, team building, interview/resume/cover letter writing, completing a job application, personal finance, conflict resolution, and time management.
"PPL is committed to supporting organizations such as NEPA MAEC that are doing so much to prepare high school students for the future workplace," said Carol Obando-Derstine, PPL Electric Utilities Regional Affairs Director. "We applaud their efforts in helping students develop the skills that employers are looking for."
Headquartered in Allentown, PA, PPL Corporation (NYSE: PPL) is one of the largest companies in the U.S. utility sector. PPL's seven high-performing, award-winning utilities – including PPL Electric Utilities, which provides safe and reliable electric service in Pennsylvania — serve 10 million customers in the U.S. and United Kingdom. The company and its 13,000 employees are dedicated to providing exceptional customer service and reliability and delivering superior value for shareowners. To learn more, visit www.pplweb.com.